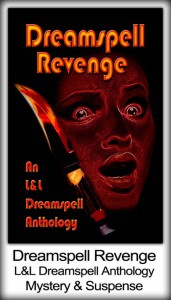 Wouldn't you love to have some sweet revenge? Enjoy this assortment of fifteen mystery and suspense stories about…you guessed it, revenge!
My own contribution is the story:
Prank Call
"Prank Call" is set in River City.
Available in trade paperback on Amazon, and Barnes & Noble
The publisher of this anthology, L&L Dreamspell, appears to have ceased operations. Their website is dead and the most recent update to the blog is 2014. Luckily, "Prank Call" is also available in ebook format in my short story collection Tales of River City.