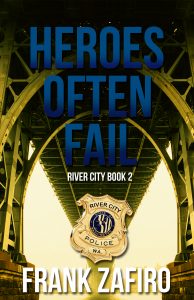 A River City Crime Novel #2
The men and women of the River City Police Department are sworn to protect and to serve. But when six-year-old girl is kidnapped off a residential street in broad daylight, each cop must rise to heroic levels. Detectives scramble to solve the kidnapping while patrol officers comb the streets looking for the missing girl. Racing against time, every cop on the job focuses on finding her. Before it is too late. Before they fail her.
Takes place in 1995.
or order from your favorite independent bookstore, such as 

or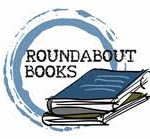 Ebook: 
(Or search "Frank Zafiro" at your favorite outlet!)
Audio: 
Free Preview of Heroes Often Fail (over 50 pages):
REVIEWS:
"[a] complex police procedural with multi layered characters, a rich setting, and plenty of action."
Kevin Tipple, independent reviewer
"[An] affecting novel from a writer who knows not only the job, but the grueling toll certain cases can take on the victims and those charged with upholding law and order."
Russel McLean, Crime Scene Scotland.
"Strap yourself in for this citizen's ride-along! Frank Zafiro pits cop against perp in the race to save six-year-old kidnap victim Amy Dugger. The problem for the River City PD is that Amy's abductor isn't the only creep in town. Zafiro not only drops us right into the precinct during business hours, but he also succeeds at presenting the human side of cops. We come to know these men and women who risk everything to do their duty. We hope they become heroes. And we pray they do not fail."
Jill Maser, award-winning author of Unspoken
"Heroes Often Fail is a riveting, intimate account of a parent's worst nightmare and the men and women of the River City Police Department. The author skillfully portrays the protagonist's inner conflict. Moving and real. Impossible not to get caught up in the emotional roller coaster crafted by this talented writer."
T. Dawn Richard, author of the May List Mystery Series
"Heroes Often Fail delivers what we've come to expect from Frank Zafiro–sharp-edged dialogue, vivid characters, and an intimate knowledge of the way things work in an urban police department. A tense, frightening tale, and the best River City novel to date."
John M. Floyd, award-winning author of Rainbow's End
"Heroes Often Fail could be one of the most authentic police procedurals I've read. The story appears deceptively simple–a six-year old girl snatched from the streets, but as it jumps around between the lives of the detectives and uniformed officers trying to find her, it adds a more layered, sophisticated texture. Written in short chapters and lean, muscular prose, this is an exceptionally satisfying and engrossing read, and a book that would've made Ed McBain proud!"
Dave Zeltserman, author of Bad Thoughts
"A standout amongst police procedurals, Frank Zafiro's Heroes Often Fail does the job of not only showing the nuances of police work, but also the effects of crime on the victims. In a literary world populated (and dulled) by shiny lab technicians and ridiculously elaborate set pieces, Mr. Zafiro never forgets the dirt under the nails approach and the heart of any great story – the characters. The writing is brutally dark and jolting in places, hopeful in others, not an easy balancing act that Mr. Zafiro pulls off seamlessly. A small(er) town offspring of Wambaugh and McBain, it stands amongst the greats and finds enough room to be completely on its own terms."
Todd Robinson, editor of Thuglit
"A riveting, suspenseful novel in both the human condition as well as storyline. Excellent!"
Cynthia Lea Clark, FMAM Magazine
The River City Series Continues…
And coming in 2018, Book #5 – In The End!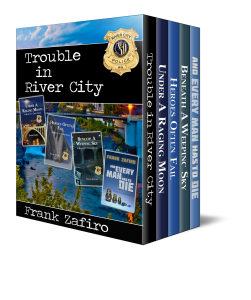 If you'd like to get the entire River City series (all four novels!) in one ebook volume, you can purchase Trouble in River City box set.
Please note: There is a previous, out of print version of this novel from Aisling Press still available on Amazon and elsewhere. You're welcome to buy this copy, and you may even consider it a collector's item. Same note regarding the 2010 edition from Gray Dog Press. But this is the official, revised version (though for some ebook versions I've retained the original Aisling cover).