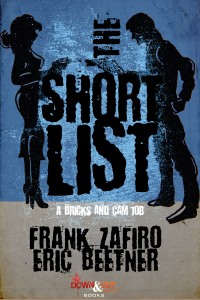 A Bricks & Cam Job #2
When Bricks and Cam strike out on their own in the aftermath of their bloody showdown with the Giordano family, not everything goes as planned. Boring, straight jobs aren't satisfying, and their first successful solo hit is a messy one. Worse yet, someone has revenge on their mind. Before they know what is happening, Cam is kidnapped and Bricks is attacked by an old enemy.
Cam uses his wits as he struggles to escape his captors while Bricks frantically searches for her partner in crime. Both hack away at the mystery of who is bent upon vengeance against. There is a short list in play, and both Cam and Bricks are on it.  
But they're not going to stand still and take being attacked. Not by anyone. They're going to fight back.  They're making a list of their own, and it's even shorter than the one they're on… 
For The Short List, Eric Beetner and I took the same approach that we used in The Backlist. That is, we wrote the book with two main characters (in this case, Paula "Bricks" Brickey and Cameron Lowe — I wrote Bricks, and Eric wrote Cam), and we alternated chapters back and forth. Both characters are written in the first person, which gives the reader that tremendous level of intimacy during the storytelling but also allows the reader a greater scope of perspective that usually comes with a third person narration.
The Short List is the second of at least three books (the first is The Backlist) starring Bricks and Cam.
The Short List is now available in the following formats:
Paperback:    or 
or order from your favorite independent bookstore, such as 

 or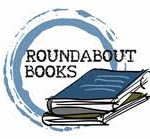 Ebook: 
(Or search "Frank Zafiro" at your favorite outlet!)
Audio:
 (coming soon)
Enjoy a FREE PREVIEW of The Short List!
Praise for The Short List:
"Bricks and Cam are two of the most resourceful and likable paid killers one is ever likely to meet. The suspense and action keep the reader transfixed to the end."
— Publishers Weekly
Get the rest of the series!