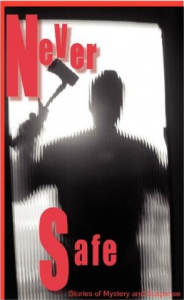 An anthology that will force you check the lock on your door.
This anthology contains stories focusing on fear and anxiety. It includes my River City short story:
Running Into Darkness
"Running into Darkness" features Officer Paul Hiero, a minor character in the River City novels. Here, a pivotal event in his life is explored in a tense, action-filled delivery.
Available in trade paperback on Amazon
Unfortunately, the original publisher of this anthology, Seven Sisters Publishing, has ceased operations (there's another publisher by that name now, though).
However, this story is also available in all formats in my short story collection Dead Even.