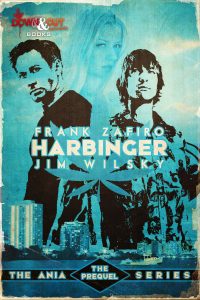 Ania Trilogy Prequel
In this hard boiled crime novel, Frank Zafiro and Jim Wilsky team up for the fourth and final installment in the saga of Ania, the siren grifter who starred in Blood on Blood, Queen of Diamonds, and Closing the Circle.
Harbinger is Ania's origin story, set on the sunny Gulf Coast of Florida, and centered around two lifelong friends and fishing charter boat partners, Boyd Tomlin and Hicks Ledoux. In desperate need of money, they consider smuggling drugs to make ends meet. By chance or fate, they meet two beautiful sisters who will change everything—a young Ania and her kid sister Karolyn. Boyd and Hicks quickly find themselves embroiled in the world of illegal drug trade, romance, danger and violence lurking around every corner.
AVAILABLE December 2018!
or order from your favorite independent bookstore, such as 

 or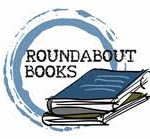 Ebook: 
(Or search "Frank Zafiro" at your favorite outlet!)
Audio, in production:

Reviews:
Coming soon!
Harbinger is the new prequel to the trilogy that begins with Blood on Blood
and continues in Queen of Diamonds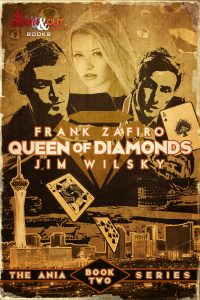 and ends with Closing the Circle.