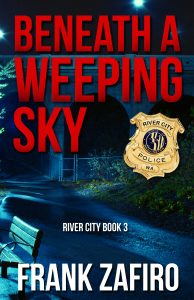 A River City Crime Novel #3
River City is plagued by a serial rapist. His attacks are becoming more brutal and Detective John Tower is sure that he'll go from rape to murder if he isn't stopped soon.
Meanwhile, the rapes stir up ghosts for both Officer Katie MacLeod and Officer Thomas Chisolm. Both struggle to put those haunted memories to rest even as they are drawn into the center of Tower's investigation. When a series of mis-steps and near misses push the rapist even further, everyone involved must face their old fears…or be destroyed by them.
Takes place in 1996.
 or order from your favorite independent bookstore, such as 

 or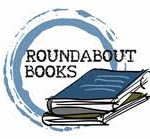 Ebook: 
(Or search "Frank Zafiro" at your favorite outlet!)
Audio: 
Free Preview of Beneath a Weeping Sky (over 75 pages)
"Frank Zafiro channels Ed McBain and Joseph Wambaugh in this taut and frightening thriller."
Simon Wood, author of Terminated
"Frank Zafiro's River City series succeeds where so many fail of late, in not only delivering whipcrack plotlines, but characters as real as the breath in your lungs. You feel with them, rage with them, and bleed alongside these cops. Mr. Zafiro's writing deserves more than comparison with the greats of the police procedural sect, it holds it's own amongst them."
Todd Robinson, editor of Thuglit and Dirty Words
"With Beneath A Weeping Sky, Frank Zafiro lays the whammo on us. Once again, Zafiro brings us back to the River city police force as we follow the lives of these officers as they try to catch the Rainy Day Rapist, whose crimes are becoming increasingly more violent. With straightforward and highly readable prose, Zafiro sucks us into this compelling story, offering psychological insight into both the crazy as hell rapist and the cops chasing him, particularly the damage that the job does to them. This is great stuff, and any fan of Ed McBain or realistic police procedurals should be looking for this book, because no one is writing this stuff better than Zafiro."
Dave Zeltserman, author of Bad Thoughts, Monster, and A Killer's Essence
The River City Series Continues…
And coming in 2018, Book #5 – In The End!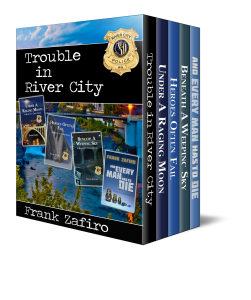 If you'd like to get the entire River City series (all 
four novels!) in one ebook volume, you can purchase Trouble in River City box set.