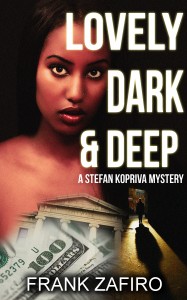 A Stefan Kopriva Mystery #2
A city councilman is dead of an apparent suicide. Ex-cop Stefan Kopriva finds himself drawn into the case, serving an unlikely client. Once involved, he discovers that things are not as they seem.
Kopriva is quickly embroiled in dirty city politics. Along the way, he encounters pimps, prostitutes, gangsters, contractors, and the police as he tries to get to the bottom of what happened, and why. This is something no one wants, so Kopriva must risk his own freedom and his very life to find the answers, no matter how deep the corruption goes.
or order from your favorite independent bookstore, such as 

 or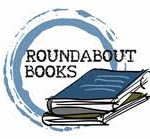 Ebook: 
(Or search "Frank Zafiro" at your favorite outlet!)
Audio, narrated by the talented John Hourigan: 
Free preview of Lovely, Dark and Deep (50 pages)
Reviews
"Zafiro does a masterful job of taking noir detective genre conventions and turning them on their heads just a little. Kopriva wants to be like Chandler's Philip Marlowe, but he just doesn't quite have the skills or the moral fortitude to completely succeed at it."
– Brian Triplett, Examiner.com
"Zafiro nails the truth like a properly thrown jab/cross combo. You won't see it coming until it smacks you in the nose."
-Colin Conway, author of SOME DEGREE OF MURDER and the forthcoming A LITTLE HARMLESS FUN
"Stefan Kopriva, an ex-River City cop much reviled by his former colleagues, is intrigued when one day he witnesses a beautiful call girl make a package exchange between an old man and a vaguely familiar younger one. When the call girl is severely beaten and the younger man ends up dead, Stef is drawn into a mystery of murder, graft, and blame. Nearly accused of the murders himself, Stef takes a beating to prove his innocence to a bunch of cops who'd rather find him guilty.
Lots of twists and turns in this book to keep the pages turning. The writing is crisp and straight forward with fast-paced action and a touch of noir. Stef is a well-drawn character, his few friends are people you'd like to know, and the setting is spot on as Mr. Zafiro brings River City and its denizens to life."
-Carol Crigger, author of THREE SECONDS TO THUNDER
"Zafiro has done it again. His new book Lovely, Dark & Deep, delivers a strong punch with another great Stefan Kopriva story. Kopriva, long a favorite character of mine, gets tangled up with politics and a deadly cast of characters that dwell in the underbelly of the city. A terrific read. One that could be his best yet."
–Jim Wilsky, author of BLOOD ON BLOOD
Get the rest of the series!