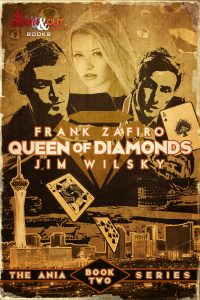 Ania Trilogy #2

When Ania Kozak hits Vegas, she's only looking for a place to relax and lay low with her stolen cash and diamonds. But Sin City has other plans for "Annie."
Cord Needham is a poker circuit champion with an eye for the ladies and a dark secret in his past. Casey Brunnell is a former baseball player fighting the cards and running up debts to a local mobster. When Annie decides to play a dangerous game with both of them, the stakes go through the roof. Everyone scrambles to beat the odds and get out of town with the money…and their lives.
AVAILABLE June 2018!
Queen of Diamonds is a sequel to the Zafiro/Wilsky novel, Blood on Blood, which also featured Ania. The third book in this series is Closing the Circle.
or order from your favorite independent bookstore, such as 

 or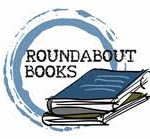 Ebook: 
(Or search "Frank Zafiro" at your favorite outlet!)
Audio, narrated by the talented Johnny Peppers: 
Reviews:
"Queen of Diamonds is the second collaboration between Frank Zafiro and Jim Wilsky and it's a partnership that runs like a well oiled machine…I've read a lot of books set in Las Vegas, but there are very few I have enjoyed more."
–Chris Leek, independent reviewer
"They are able to capture that odd mixture of psychology, math skills and pure luck that can help people excel at Texas Hold 'Em in a way that anyone could understand. They show a strong understanding of the game and why some people treat gambling for money like a career…[the authors] are able to keep readers guessing right up until the last few chapters when their plot threads finally all come together. They manage to both frustrate some expectations readers may have and bring everything to a satisfying conclusion."
-Brian Triplett, examiner.com
Queen of Diamonds is the second book in a trilogy that begins with Blood on Blood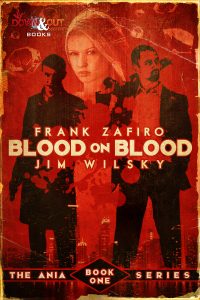 and concludes in Closing the Circle.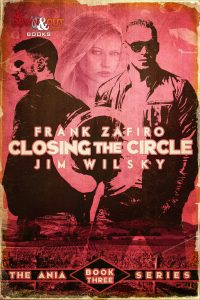 And don't forget the prequel, Harbinger,
an Ania origin story!