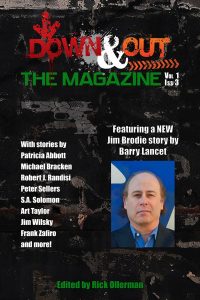 My contribution to this March 2018 anthology is "Adam Raised a Cain."
This story features Mick Sawyer, one of the two protagonists in the first novel of the Ania series, Blood on Blood. When that novel begins, Mick is a tainted ex-cop, brought low while on the job. The actual events that caused that to occur are referred to by Mick and other characters, but remain mysterious.
"Adam Raised a Cain" explores that mystery.
As an aside…I read the beginning of this story for one of my Hump Day Readings (#2), if you want to hear it live.